School Cleaning Service in Miami, Little Ferry NJ, Paramus NJ, and all the Nearby Cities
Do you run a school of your own? Then, you must understand your responsibility. It is not just an institution that you are running but it is a huge responsibility. The children coming to study in your school should be given a proper and healthy environment. And one big step in this regard would be to clean the school properly. There are many kinds of bacteria and germs which are not visible with your naked eye and that is why it is important to sanitize the area properly so that there is no risk of any infection or virus. We, at Incredible Shine Services, can be the right school cleaning service for you. We are an established and reliable company which has been in this field since 2012. We can provide you with several kinds of commercial cleaning services, janitorial cleaning, carpet and floor cleaning to even pressure cleaning services, and so on. We are known for our highly trained professionals who can carry out all kinds of sanitation processes along with our 24/7 facility. So, if you are based in areas like Little Ferry, NJ, Hackensack, NJ, or Paramus, NJ, then you can opt for us. 
Here, we have put together a few questions to ask a company offering you school cleaning services. Take a look.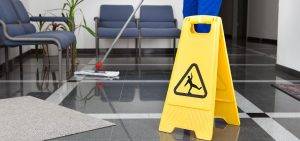 What are your operating hours?

 
Ideally, any kind of cleaning service should be available 24/7 because you never know when you might require their help. Moreover, it is quite helpful and convenient if they are available 24/7 so that you can hire them at your own convenient timing. Ask them about their operating hours so that you can understand if it is going to be suitable for the school timings. 
2. What kinds of equipment do you have? 
You should ensure that the company are choosing to carry out the school cleaning service has the right kind of equipment to carry it out. They should be equipped with the latest technology so that they can have the most advanced tools and machines to help you out with the cleaning service. 
So, after getting these answers, if you are thinking of choosing us, contact us today.