Floor Polishing and Floor Cleaning Company In Miami, North Miami, Aventura, Coral Gables, Kendall, Doral, Brickell, South Beach, FL, & Surrounding Areas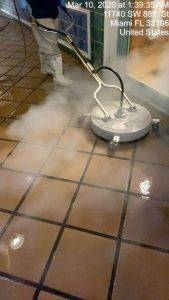 No matter what type of floors you have in your commercial or industrial business or building in Florida, including Aventura, North Miami, Kendall, Doral, Coral Gables, Miami, FL, and surrounding areas, you need to keep them looking their best. You do this by having a floor cleaning company come to maintain your floors. They should perform floor polishing on your commercial or industrial floors regularly to keep them looking good and protecting them from long-term damage. Choose a commercial cleaning company and commercial carpet cleaner that is an experienced floor cleaning company that has the right equipment to clean and perform floor polishing. Choose Incredible Shine Services.
Floor Polishing and Cleaning Services
Keeping your floors clean and looking like new means that you need a floor cleaning company that knows the right options and methods for your floors. They need to know that different flooring materials need different methods to best keep them looking like new and preventing scratches and other wear from showing. If you have a large area to clean, having the right equipment to get the job done in a timely manner is imperative. A good floor cleaning company will also have the right chemicals to use on the different flooring surfaces. They will also have the right equipment to properly perform a floor polishing that will leave your floors looking like they were just installed. Cleaned floors mean safe floors for everyone, as well as extended life of the flooring.
Commercial Cleaning Companies in and around Miami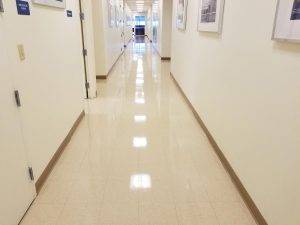 When you are looking for a commercial cleaning company that can do a proper floor polishing without making the floors worse, you are looking for experience. There are several different commercial cleaning companies in Aventura, North Miami, Kendall, Doral, Coral Gables, Miami, FL, and surrounding areas, so you will want to know what sets Incredible Shine Services apart from the rest. This comes down to the five Whys: Cost, Personalized Service, Quality Control, Green Products, and The Incredible Shine Difference.
As an experienced commercial cleaning company, they strive to do only what you need but can be flexible as your situation changes. The owners oversee all work done, and they ensure that only the best environmentally friendly chemicals are used. And with over 15 years of service to many commercial customers, Incredible Shine Services always has the attitude that they can do what you need to have done, where other commercial cleaning companies will tell you it can't be done.
Transform Your Floors!