Commercial Disinfection In Doral, Kendall, Miami, Coral Gables, Aventura, North Miami, Brickell, South Beach, FL, & Surrounding Areas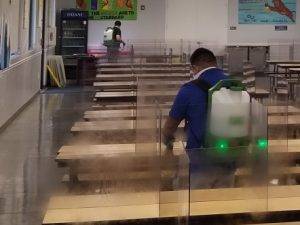 Are you happy with your current office cleaning company? Do they provide the commercial disinfection that you need for your office or building? If you need a new or better disinfection cleaning company in Miami, Coral Gables, Aventura, North Miami, Kendall, Doral, FL, and surrounding areas, look no further than Incredible Shine Services. They offer commercial disinfection where ever you need it and is an experienced office cleaning company with over 15 years of experience. Don't just hope you have the right disinfection cleaning company, know you have the right company by choosing the one that has the owners oversee every job. Choose Incredible Shine Services.
Commercial Disinfection and Office Disinfection
With all of the different people that come into your business on a daily basis, including employees and customers, you need to invest in a disinfection cleaning company to perform commercial disinfection of your space regularly. This isn't just disinfecting the easy to reach flat surfaces and areas but includes the small spaces that are hard to reach and would be overlooked by a less experienced company. Our team uses the latest methods in commercial disinfection through aerosol fogging techniques which effectively disinfect surfaces from a variety of germs, microbes, and viruses.
Whether you have a smaller office with just a few employees, or you have hundreds of employees on multiple floors of a building, having an office cleaning company that provides a proper commercial disinfection to your area is crucial to keep everyone as healthy as possible. Don't just think that you have things disinfected, know that you do with Incredible Shine Services.
Disinfection Cleaning Companies Offering the Best Services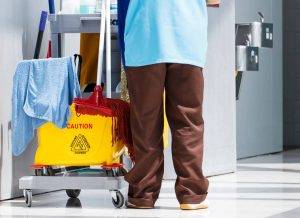 Hiring the right disinfection cleaning company isn't an easy choice because there are several of them in Miami, Coral Gables, Aventura, North Miami, Kendall, Doral, FL, and surrounding areas. Incredible Shine Services hasn't gotten to where they are by doing things in a slipshod manner. They've been around for more than 15 years by providing excellent customer service and offering a thorough commercial disinfection of commercial spaces. They know that you need to keep an eye on the costs of maintenance, so they only do the things that you want and nothing extra. But if your situation changes and you want additional services, they are ready and willing to adjust to your needs. The owners are also hands-on for an office cleaning company, double-checking the work of their team. Incredible Shine Services prides themselves on using green cleaners as well, and they will say yes when other companies say no. Give them a call today to schedule your commercial disinfection.