Disinfection Cleaning Companies, Office Cleaning Service, Commercial Carpet Cleaner, and Janitorial Service in Doral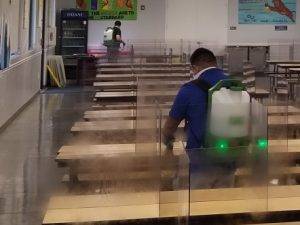 Incredible Shine Services is a company dedicated to providing excellent commercial building cleaning service to our customers. We ensure every Doral client is maintained in a timely manner with superior expertise at a competitive price. Incredible Shine Services offers janitorial services, they are a commercial carpet cleaner and a floor cleaning company, plus they offer commercial disinfection as well. They are a full-service commercial cleaning company and they will be able to take care of your building no matter what needs you have. Give them a call to schedule a time for them to take a walk through your building and put together options you may need.
Floor Cleaning Company in Doral
Not all floors are the same, and you can't use the same cleaning process on them. This is a great way to sort out a good floor cleaning company from one that isn't well versed in proper office cleaning. Some of your floors may be concrete, others might be tile, and in some cases, you might have vinyl flooring as well. Each of these flooring types should be handled differently, to keep them looking as clean as possible. Some flooring might even be carpeting, and that has to be handled much differently from hard flooring.
Janitorial Service and Office Cleaning Service in Doral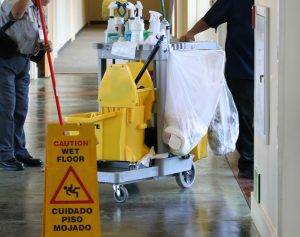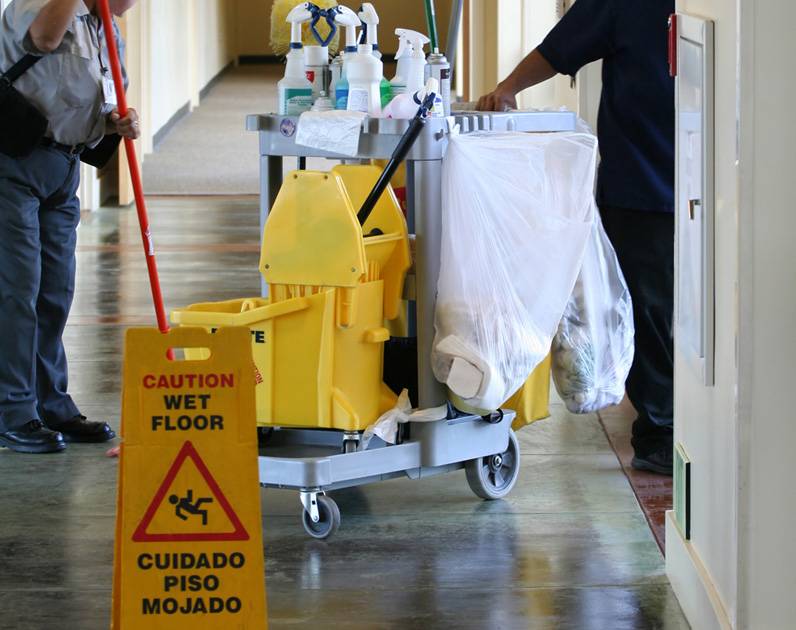 Having the right janitorial service and office cleaning service means peace of mind for you as the building owner or manager. You can trust that everything that you need to be addressed will be done. They also save you time because you can then address other issues that cannot be handled by anyone else. With Incredible Shine Services, you can dictate the frequency for different services in your building. Some things may only need to be handled on a weekly basis, while other tasks should be done daily. Whatever you need, they will accommodate.
Commercial Disinfection for Doral, Florida
Anyone coming into your building can breathe a little easier when you let them know that you have had your building undergo a commercial disinfection process. Using the latest in disinfection technology, Incredible Shine Service provides a disinfection fogging service that reaches areas that would otherwise be difficult or impossible to reach normally. This also means that both hard and soft surfaces are disinfected, so everyone can be assured that you are taking all needed steps for commercial disinfection.
In the late 1950s, real estate pioneers Alfred and Doris Kaskel purchased 2,400 acres of swampland between Northwest 36 Street and Northwest 74 Street and from Northwest 79 Avenue to Northwest 117 Avenue for about $49,000, intending to build a golf course and hotel. The "Doral" name combined Doris and Alfred. As Doral's very first structure, the Doral Hotel, and Country Club became the area's hot spot: guests were transported from the beach to the country club for a day on the golf course.