Janitorial Service, Office Cleaning, Commercial Carpet Cleaner, and Disinfection Cleaning Companies in Aventura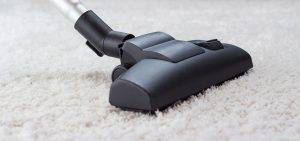 When you are managing a commercial office space, it is important to keep the common spaces such as bathrooms and other areas as clean as possible. From the floors to the windows to furniture and more, having a quality commercial cleaning company perform various janitorial services for your Aventura office building is a necessity. Incredible Shine Services has the right equipment and personnel and wants to be your office cleaning service. The founder has more than 15 years in the industry before he started Incredible Shine Services, and they have been in business for nearly a decade.
Commercial Carpet Cleaner in Aventura
Very often, different tenants in the office building and even some areas of the common locations in the buildings have carpeting. Having a commercial carpet cleaner come to maintain the carpeted areas of your building is important for several reasons. One obvious benefit is that clean carpets create a better impression of the building in general and the businesses inside more specifically. It shows that the tenants and building owner care about the building. It will also improve the air quality in the offices by having carpets cleaned professionally as it removes the deep-down allergens, dust, and dirt. And having a commercial carpet cleaner ensures that all parts of the carpet are cleaned and that the equipment is working properly.
Office Cleaning Service and Janitorial Service in Aventura
You might be thinking that it is too expensive to have a commercial building cleaning, so you decide to do it yourself. Of course, there are the expenses of the cleaning products, tools, and where you store those items. Plus, your time on a daily and weekly basis to do all of that. Instead, keep things easy, both for you and your tenants. Bring in a professional janitorial service to both clean and do commercial disinfection as well.
Commercial Disinfection and Commercial Cleaning Companies Serving Aventura, Florida
When you want to ensure a clean and safe environment for people in your Aventura commercial building, look for a commercial cleaning company that also does commercial disinfection as well. Give a call to the team at Incredible Shine Services to learn what they can do for your commercial space.
Being initially referred to as Turnberry, Aventura began to be developed during the early 1970s and became an incorporated city in 1995. The Aventura Police Department was formed in 1997. Aventura is home to the luxury resort Turnberry Isle, where the yacht "Monkey Business" was docked during the Gary Hart/Donna Rice incident, which contributed to Hart's ending his 1988 bid for the presidency. Aventura is also home to the Aventura Mall, the third-largest shopping mall in the US.