Commercial Carpet Cleaner, Commercial Disinfection, Office Cleaning Companies, and Commercial Building Cleaning in North Miami, FL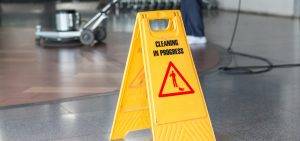 Whatever your commercial building size, from a single-story professional building to a multistory high-rise, you need a commercial building cleaning company that you can trust to do the job and to do it well. There are many office cleaning companies that you could use in North Miami, but how many of them have owners that have over 15 years of industry experience themselves, plus have been in business for nearly an additional decade? You don't have that sort of experience unless you treat your customers well and listen to what their needs are. Incredible Shine Services is the office cleaning service that you need and your tenants deserve.
Floor Cleaning Company in North Miami
Keeping the floors clean and presentable isn't just a nice thing, it can make a huge difference in the opinions that people and especially potential tenants have of you and the building in general. When you walk across a floor that is well maintained, you can appreciate the effort put into keeping it that way. When you walk on a floor that isn't maintained, you wonder what else the building owner or manager is scrimping on. Having the right floor cleaning company will end up helping you rent your office space or other commercial space easier, and will help those tenants to continue to secure their own customers to remain in business.
Commercial Building Cleaning and Janitorial Service in North Miami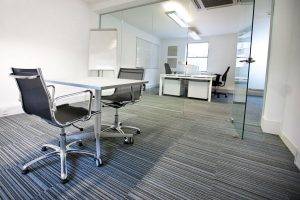 Commercial building cleaning is more than just having shiny clean floors, though that is part of the process. Doing commercial carpet cleaning to keep the carpeting clean and stain-free is an important part, as is proper janitorial services for the bathrooms and other common areas. Dusting, window cleaning, garbage service, and more are all important aspects of a good commercial building cleaning service.
Commercial Building Cleaning and Disinfection in North Miami, Florida
These days, an important aspect of commercial building cleaning is the ability to do commercial disinfection. Incredible Shine Services offers the best in commercial disinfection with the use of a professional fogging machine. These devices get the sanitizing solution into areas that would be difficult or impossible to reach otherwise, including both hard and soft surfaces.
Thirty-eight out of the forty-seven registered voters, at the encouragement of developers E.C. Harner, Earl Irons, and Arthur Griffing, showed up and voted to incorporate into a town on February 5, 1926. North Miami, between 1926 and 1931, was named "Town of Miami Shores", partially because its early eastern boundary was the Atlantic Ocean. Late in 1926, a bond issue of $287,000 was passed to build streets, sidewalks, a town hall, a water system, and fire protection.