Commercial Carpet Cleaner In North Miami, Doral, Aventura, Miami, Coral Gables, Kendall, South Beach, Brickell, FL, & Surrounding Areas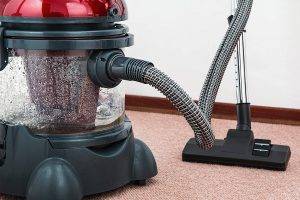 There are numerous commercial cleaning companies in North Miami, Doral, Aventura, Miami, Coral Gables, Kendall, FL, and the surrounding areas. The big question is, are any of them good? Are they known to be a good commercial carpet cleaner? Are they even a good floor cleaning company? While you might think that there isn't much difference amongst them, there really is a difference, and it's in the dedication to quality and service that help make Incredible Shine Services the commercial cleaning company that you need to call.
Commercial Carpet Cleaner
Sure, you could get a carpet cleaner yourself and invest hours in attempting to clean all of the carpets in your office space. But that's a lot of time and energy out of your day and week that could be better spent. Hiring an experienced commercial carpet cleaner to handle your commercial carpets has a number of benefits. Of course, clean carpets mean a welcoming environment, but you are also protecting the investment you made in your carpeting by keeping it maintained and not having dirt and grime worn into the fibers over and over. Additionally, using a commercial carpet cleaner will promote a healthier indoor environment because they can remove mold, dust, pollen, and other debris that lead to bad indoor air quality.
With office cleaning and commercial carpet cleaning, you help reduce absences by staff who are sick. And remember that this carpet cleaning can be scheduled during the time when your office is closed, so you aren't interrupting your business day. And if you happen to have a stain, working with the best commercial cleaning companies such as Incredible Shine Services will have the right methods to remove that stain, leaving your carpets feeling like new!
Our Floor and Carpet Cleaning:
Floor polishing
Carpet Vacuuming
Carpet Stain Removal
Carpet Deodorizing
Exterior Surface Pressure Washing
Floor Cleaning Company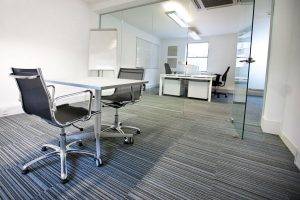 Choosing a quality floor cleaning company anywhere in North Miami, Doral, Aventura, Miami, Coral Gables, Kendall, FL, Bergen County, NJ, and surrounding areas can sometimes be a challenge. You want to be sure to ask them for references from other clients, especially those that have a similar business to yours. You should also ask how long they have been in business. The longer they have been in business, the more you know that they will be there for you should you have issues. The best floor cleaning company that you can rely on is Incredible Shine Services. They've been around for more than 15 years by providing excellent customer service as a commercial cleaning company. Incredible Shine Services prides itself on using green cleaners as well, and they will say yes when other companies say no. Give them a call today to schedule your floor and commercial carpet cleaning.