Floor Cleaning Company, Janitorial Service, Office Cleaning Companies, and Commercial Disinfection in Coral Gables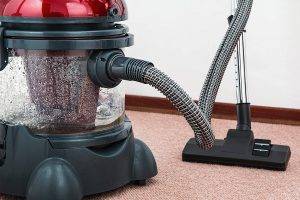 Bathrooms, entryways, hallways, strategically placed garbage, seating areas, and dozens of more places and things that need to be cleaned, emptied and disinfected regularly at your Coral Gables commercial space. And this is repeated on multiple floors, making it a full-time job for janitorial services, commercial disinfection, and more. You don't have the time to handle this, that's why Incredible Shine Services exists. They want to be your commercial building cleaning company, and they offer all of the different services that you need to keep your building clean and attractive.
Commercial Carpet Cleaner in Coral Gables
Having carpets in certain areas of your commercial building is desired because it deadens the sounds to keep them from reverberating through the building, and it makes the space warm and inviting. But when those carpets and rugs are dirty and smelly, it really turns people off and gives them a bad impression. Incredible Shine Services will clean, disinfect, and deodorize your carpets and rugs to keep them looking and smelling clean, while also helping people with allergies by removing irritants. This is just part of their overall office cleaning service.
Office Cleaning Service and Commercial Building Cleaning in Coral Gables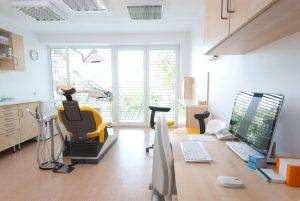 Your building has a lot of floor space, so at a minimum, you want a floor cleaning company that will regularly clean your floors to keep them protected and looking like new. But odds are you also have other things that you would want a commercial building cleaner to do, such as commercial carpet cleaning and janitorial service. Not only that but who you have as an office cleaning service will also need to do commercial disinfection as well.
Commercial Disinfection and Office Cleaning Service in Coral Gables, Florida
Now more than ever, having a commercial disinfection service is important to help ensure that everyone that comes into your building is kept healthy. Your office cleaning service needs to have the right equipment that not only gets the flat surfaces but will also reach areas that are hard to get to using a fogging device with the disinfectant.
Coral Gables was one of the first planned communities, and its planning was based on the popular early twentieth century City Beautiful Movement. It is infamous for its strict zoning regulations. The city's architecture is almost entirely Mediterranean Revival style, mandated in the original plan, including the Coral Gables Congregational Church, donated by George Merrick. By 1926, the city covered 10,000 acres and had netted $150 million in sales, with over $100 million spent on development.