COVID Cleaning in Aventura, Coral Gables, Doral, Kendall, Miami, North Miami, Brickell, South Beach, FL, and the Surrounding Areas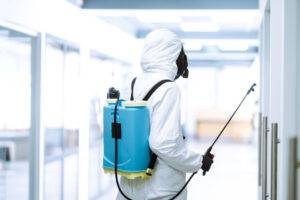 COVID cleaning has become a part of daily living for businesses and homeowners in the Greater Miami, FL, area. CDC sources confirm that sanitizing all touchable services is essential for coronavirus or COVID-19 control and prevention, so everyone is trying to do their part.
Still, you may wonder if you're doing enough. Hiring reputable disinfection cleaning companies is a good start, but are they as good as they advertise? How can you be sure that your residential or commercial disinfection is in the best possible hands?
Our team at Incredible Shine Services is here to put an end to your doubts. Since opening our doors a decade ago, we have earned our sterling reputation by serving the Miami, FL, community and the surrounding areas.
Our mission statement is simple. We aim to keep our community safe at home and work through disease control and prevention. As one of the first disinfection cleaning companies to institute a strict coronavirus disinfection protocol in 2020, we see ourselves as frontline defenders.
Coronavirus Disinfection
What differentiates the Incredible Shine Services team from other cleaners is our attention to detail. We not only meet the basic guidelines for Residential and Commercial disinfection by the Centers for Disease Control, but we also exceed them.
COVID Cleaning, Residential and Commercial Disinfection Services
There are several ways to beat the virus. Some companies use plain soap and water, while others use a combination of heat and cleaning agents. We like to cover all of our bases, so we use a combination of cleaning methods.
What Differentiates Us from Other Disinfection Cleaning Companies?
We employ a multi-pronged approach to coronavirus disinfection that includes:
Strict adherence to IICRC, CDC, and OSHA guidelines and regulations
Full PPE to protect our employees and minimize cross-contamination
The use of antimicrobial wipes to clean all touch surfaces
The use of foggers to sanitize areas that are difficult to reach
Using state-of-the-art technology to destroy the COVID-19 virus electrostatically
Our Environmental Impact
We work hard to reduce our carbon footprint every day. We start with using only the best green cleaning agents. Read the product label on any one of our detergents, and you'll see that it's entirely eco-friendly.
Call Us Today to Secure Your Free Quote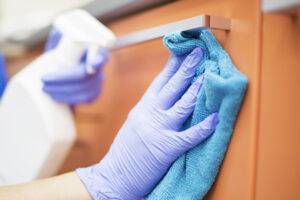 You may be willing to pay a lot for a COVID-19 cleaning service that makes your home or business safe for all visitors.
However, at Incredible Shine Services, we believe in making things as affordable for you as possible.
Contact Us or Call us at (800) 860-1918 to secure your free estimate for service in Miami, FL, and the surrounding areas today!