Office Cleaning Service in Miami, Kendall, North Miami, Coral Gables, Doral, and Surrounding Areas
Do you own a business? Then you will obviously have a commercial space too. You have to ensure that your office is cleaned regularly from time to time, especially in the current times that we are living in. It is important to keep our surroundings healthy and clean but it might not be possible for you to take care of this herculean task all by yourself. That is why you should hire a professional office cleaning service. We, at Incredible Shine Services, can be the right choice for you. We are an established and reliable company which has been in this field for a long time. We can provide you with a wide range of services, right from commercial cleaning, disinfection services to even janitorial cleaning, floor, carpet cleaning to even pressure cleaning services. We are known for our sense of professionalism, efficiency, and the most dedication towards all our clients. So, if you're located in areas like Miami, Kendall, North Miami, Coral Gables, or Doral, then you can opt for us.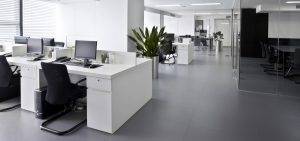 Here, we have put together a few important questions that you should ask a company offering new office cleaning services. Take a look.
What kinds of equipment do you have for cleaning?
It is important to ensure that you are getting a thorough cleaning service in these times. In order to choose the right company, you have to make sure that they have the right kind of cleaning equipment with them to ensure a scientific sanitization process. That is why you must ask about the equipment before hiring.
How much will you be charging for the services?
If you can get an estimated rate for the cleaning services, it will be easier for you to understand if it is an affordable choice for you or not. You can also use these advanced quotes to compare it with others and then choose the one which seems the cheapest according to you. That is why you must ask about the rates in advance.
So, after getting these answers, if you're thinking of hiring us, contact us today.