Office Cleaning in Brickell, FL, South Beach, North Miami, Miami , and Surrounding Areas
The workplace space is the main substance of any business and office cleaning is an indispensable part to guarantee your business runs effectively. The workplace is the center point of information, managerial capacities, imagination, and life. Guaranteeing the most ideal climate for the board and workers is the way to satisfaction, life span, and the financial outcome of your business. Employing an office cleaning organization appears to be legit. A solid climate fills representatives' the inspiration to continue ahead with the day, with a slick, perfect, and clean office comes the best initial feeling. The tidiness of your office is critical for staff confidence and staff maintenance.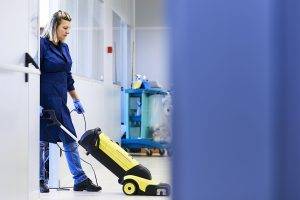 Let us look at the two benefits of having office cleaning services regularly:
Expanded Employee Productivity
Your employees feel relaxed and safer when the workplace is properly sanitized, cleaned, and dust-free. While numerous organizations comprehend the requirement for progressing representative preparation and perceive that solid organizational culture is significant, very little idea might be paid to the main component of efficiency – unadulterated, clean air.
Decreased Spread of Disease
Most organizations battle when an infection is spread from one worker to another. Whether an ailment is influencing your deals, conveyance, or another region, it is essential to lessen the spread of sickness. A profound, proficient cleaning is a significant variable in keeping your labor force better and can assist with lessening the spread of the most recent infection.
At Incredible Shine Services, Inc., we are focused on giving you the most proficient, responsive assistance utilizing the greatest, most secure items in the market. Our group involves the most recent strategies in business sterilization through spray hazing methods which successfully clean surfaces from an assortment of microorganisms, organisms, and infections. You can find our services around Aventura, Brickell, FL, South Beach, North Miami, Doral, and Miami areas. So give us a call at (800) 860-1918.