Office Cleaning Companies in Kendall, Doral, North Miami, Miami, and Surrounding Areas
If you have been looking for office cleaners, then we are the right company for you. We are one of the topmost office cleaning companies in . Incredible Shine Services, Inc. is known for its committed daily, weekly and monthly office cleaning services. You can make your office look appealing and inviting with the help of us. We provide janitorial services, commercial disinfection, floor polishing, medical office cleaning, and school cleaning services. Our wide range of services is extremely popular because we believe in best in class cleaning practices. We have the right professionals and the right cleaning materials for the same.
If you are still not sure of investing in this service, you need to read the rest of this blog.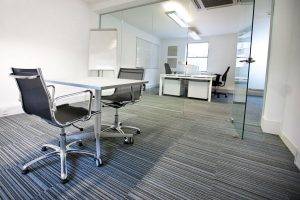 First impressions: As an entrepreneur, you should work on getting your clients' attention in the very first place. A clean and tidy workspace looks appealing and
 welcoming to clients. It creates a bond from the very beginning. If a client steps into your office and sees dirt and dust everywhere, it will leave a very bad impression in his mind.
Better productivity: You need to make sure that you provide a good working environment to your employees. A clean office will ensure that they are healthy, which will lead to better productivity. If your employees get sick often, maybe it is due to the dirt and allergens present in your office.
Elevate your brand: Another reason why you should invest in such services is to boost your brand's presence.
Indoor air quality: Indoor air quality plays a huge role in the health of employees. To make sure that it is clean, you should sign up for a clean and sanitized workspace.
So these are a few reasons why you should invest in office cleaning services. To know more about us or to book an appointment, kindly give us a ring now.