Medical Office Cleaning in Hackensack, NJ, Paramus, NJ, Little Ferry, NJ and Surrounding Areas
Do you have a medical business? Then, you must be having an office too.. Be it a nursing home or simply a chamber, you have to keep it clean at all times. You must understand that these areas are full of germs and bacteria and need regular cleaning so that there is no spread of severe diseases or infections. And since this is a challenging job which requires proper knowledge and training, you should hire a professional medical office cleaning service. We, at Incredible Shine Services, INC., can be the right choice for you. We are an established and reliable company which has been in this field for a long time. We can provide you with a wide range of professional cleaning services, right from commercial cleaning, medical office cleaning, and janitorial services to even floor polishing and carpet cleaning along with pressure cleaning services and disinfection services. We are known for our sense of professionalism, efficiency, and at most dedication for all our clients. So, if you are located in areas like Hackensack, NJ, Paramus, NJ, or Little Ferry, NJ, then you can rely on us.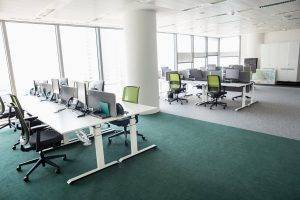 Here, we have put together a few things to lookout for while hiring a medical office cleaning service. Take a look.
One of the first and foremost things that you need to keep in mind is the fact that the professionals of the company should have a proper knowledge and expertise on the matter. They should have received proper training on how to carry out an effective sanitization process so that there is no risk of germs and bacteria spreading from this place.
Even though it is important to carry out such a cleaning process in your medical office, you have to also keep an eye on the budget. That is why it is recommended that you take quotes in advance from different companies and then compare it with each other and match it with your budget before making a choice.
So, if you are interested in hiring us, contact us now.