Janitorial Service in Miami, Kendall, North Miami, Coral Gables, Doral, and Nearby Cities
Do you own a commercial space? In order to run your office smoothly, you will require a separate commercial space. And you must make it more comfortable and convenient for all your employees. One of the basic things that you should provide them is cleanliness and hygiene. That is why you will require a janitorial service for all your commercial spaces. Be it the school, an office building, or a medical facility, it is important to carry out a proper cleaning service every day. We, at Incredible Shine Services, can be the right choice for you. We are an established and reliable company which has been in this field for a long time now. We can provide you with all kinds of commercial cleaning, disinfection services, and janitorial service to even pressure cleaning, floor, and carpet cleaning services. We are known for our highly smart, efficient, and experienced professionals to carry out all kinds of cleaning services along with our customer-oriented approach. So, if you belong to areas such as Miami, Kendall, North Miami, Coral Gables, or Doral, then you must opt for us.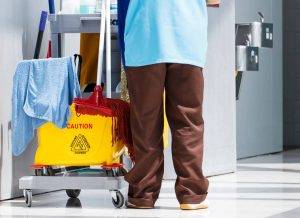 Here, we have put together a few tips that will help you find the right janitorial service near you. Take a look.
One of the first and foremost things that you can do to find the right company for janitorial services to take recommendations from others. Just ask around in your friends and family who might have hired to service. This will help you make a more reliable choice.
Another thing that you can do is to research online for such a service. Just make sure that you go through the client feedback, reviews, and ratings of the company before taking a decision. This will help you understand the sort of reputation they have in the market.
And if you're interested in choosing us, contact us today.