Janitorial Service in Aventura, Kendall, Coral Gables, Doral, Miami, and Surrounding Areas
You spend a lot of time at work, so it must be a clean, healthy environment. Thorough, routine cleaning contributes to keeping your team healthy and happy. Furthermore, a well-kept workplace projects an air of mystery, electricity, and competence. This is especially important when you have customers or business partners visiting. Janitorial services include expert cleaning of industrial spaces, such as business offices, doctor's offices, colleges, and business assets. Janitors visit your industrial assets regularly and perform a variety of cleaning tasks. When it comes to workspace maintenance, there are numerous advantages to using janitorial services. As a result, hire a dependable janitor to come over regularly and deal with the dirt. You won't have to be concerned about the hygiene of your work any longer. Incredible Shine Services, Inc., has a team prepared to ensure that your commercial building cleaning requirements are met in the manner you require. Incredible Shine Services can handle your business construction needs in Aventura, Kendall, Coral Gables, Doral, Miami, and North Miami areas. A Janitor is responsible for keeping the workplace clean, prepared, and disinfected. They frequently have the following responsibilities: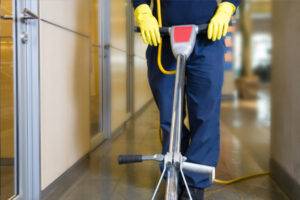 Disinfect the insides of houses, including the floors, carpet, rugs, home windows, and walls
Disinfect commonly used gadgets like desks, door handles, workplace equipment, and phones
Maintain cleaning inventory, placing orders for new products as needed
Preserve outside grounds, including mowing grass and trimming bushes
Remove particles and snow from sidewalks
Reinstall air filters and keep HVAC systems in good working order.
Incredible Shine Services, Inc., provides industrial janitorial services to assist businesses to keep their workplaces clean and at peak performance for success. If you're looking for janitorial cleaning services Incredible Shine Services, Inc., can meet a wide range of requirements, regardless of the size or scope of the project. Contact us at (800) 860-1918 right now to learn how we can help you meet your needs with our customized cleaning services.