Floor Polishing in Miami, North Miami, Doral, Kendall, Coral Gables, and Nearby Cities
It is true that not all wood refinishing or floor polishing companies are the same. Depending on the type of your flooring that is hardwood, vinyl, tiles, or any other variety you should hire a cleaning company that is well versed with your kind of flooring. Incredible Shine Services, founded in 2012, is a full-service janitorial commercial cleaning company that has been providing services like carpet and floor cleaning, pressure cleaning, commercial disinfections, and various other cleaning services. Being a family-owned and operated business we treat each of our customers as our very own and make sure to Not only live up to their expectations but also to surpass their needs.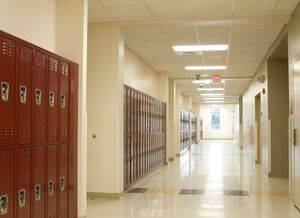 Below we have mentioned 3 important questions to ask before you finalize an industrial floor polishing contractor. Take a look.
Can you give a detailed estimate of your price and final schedule?
If it is a reputable industrial flooring contractor, he will be able to give you the perfect estimate of the cost of the project and the amount of time needed for him to finish the job. It is his years of experience that will allow him to specify a very detailed timeline for the completion of the project.
What are the different types of finishes provided by you?
You should always choose a reliable contractor who knows various kinds of finishes available in the market like polished concrete, epoxy coatings, spill, and chemical resistant flooring, anti-skid and slips resistance flooring, and others. You should always ask for a portfolio of his past jobs from there you can get a rough idea about his areas of expertise.
Do you offer any warranty or guarantee?
Before finalizing on the contractor always inquire about the comprehensive warranty which will safeguard all the industrial flooring products and services offered by the company. Also, inquire whether the company is bonded and insured against all possible property damages
So, if you want a professional and trustworthy floor polishing company in the regions of Miami, North Miami, Doral, Kendall, Coral Gables, you can get in touch with us.