Disinfection Cleaning Services in Doral, Miami, North Miami, Aventura, and Surrounding Areas
The times we are living in are quite dangerous. And that is why it has become imperative to keep your surroundings clean. There is a fear of infection everywhere you go. Whether you own a residential building or are a commercial business owner with your own office, you have to make sure that each and every corner of your premises is well sanitized and infection-free. What you need to do along with this is hire disinfection cleaning services so that there is no trace of germs or bacteria. We, at Incredible Shine Services, can be the right solution for you. We are an established and reliable company which has been in this field for more than 20 years now. We can provide you with commercial cleaning services, janitorial cleaning services, carpet and flooring cleaning services, as well as pressure cleaning services. We are known for our great quality and customer-oriented approach. So, if you are from Doral, Kendall, Miami, North Miami, Aventura, or Coral Gables, then you can choose us.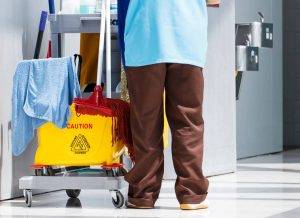 Here, we have put together a few things to check about a company offering you disinfection cleaning services. Take a look.
Getting an area cleaned is different from sanitizing it for this infection. It is not just general cleaning to remove dirt or stains but you have to make sure that all the germs and bacteria are gone so that there is no fear of infection. This requires proper knowledge, qualification, and training. You should check if the company has this kind of an expertise before hiring.
You have to also make sure that the company is suitable for your budget. You cannot spend all your money on these kinds of services as there are other responsibilities that you have to take care of. That is why it will be beneficial for you if you can check the charges of the company in advance. Try to take quotes from them and match it with your budget before making a decision.
So, if you are thinking of hiring us, contact us today.