Disinfection Cleaning Companies in Kendall, Aventura, FL, Doral, North Miami, and Nearby Cities
The times that we are living in are quite dangerous. There are bacteria, germs, and viruses everywhere around us. That is why it is extremely important to always clean your surroundings. Whether you are a residential homeowner or a commercial business owner, your residential space and your commercial space should always be properly cleaned and sanitized at all times. That is why you should always hire professional disinfection cleaning companies to help you. We, at Incredible Shine Services, Inc., can be the right choice for you. We are an established and reliable company which has been in this field for more than 10 years now. We can provide you with all kinds of janitorial and commercial cleaning, disinfection cleaning, floor polishing and cleaning, and even pressure cleaning services. We are known for our highly scientific equipment for cleaning along with our experienced and knowledgeable professionals. So, if you are located in areas like Little Ferry, NJ, Hackensack, Paramus, NJ, Aventura, FL, Doral, North Miami, or Kendall, then you can opt for us.
Here, we have put together a few things to check about your disinfection cleaning companies before hiring. Take a look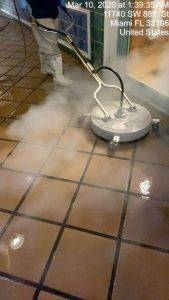 To begin with, you have to ensure that the cleaning or disinfection can be carried out at times when you are available. There should not be any disruption in your work because of this cleaning service. That is why it is better to match the timings first and then hire anyone.
Although this is a highly important service that you cannot do without, you will still have to make sure that the amount charged by the company is suitable for your budget. That is why you should take quotes in advance and also compare it with others before making a choice.
So, if you are thinking of choosing us, contact us today.