Covid Cleaning in Miami, Brickell, FL, Aventura, Coral Gables, Kendall, and Surrounding Areas
We are living in the most uncertain times ever. With the deadly virus around us, it has become impossible to live a normal life. Whenever we are using any kind of public property, we have to frantically think about cleaning our surroundings along with washing our hands so that there is no trace of germs and bacteria around us. So, if you own a commercial space, it is wise to get a Covid cleaning done from time to time. We, at Incredible Shine Services, can be the right solution for you. We bring you all kinds of cleaning services, starting from commercial cleaning janitorial cleaning, and disinfection cleaning to even floor cleaning and pressure cleaning services. We are known for our variety of services under the same roof along with our utmost dedication and sense of professionalism. So, if you are based in areas like Miami, South Beach, FL, Brickell, FL, Aventura, Coral Gables,   or Kendall, then you can opt for us.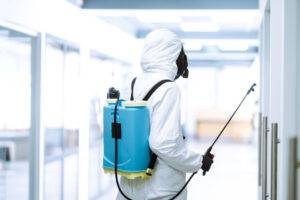 Here we have put together a few things to know about your COVID cleaning services. Take a look.
Even when your COVID cleaning staff comes to clean your surroundings, they need to take certain precautions to avoid the spreading of germs. Make sure that they clean their tools and equipment along with wearing a safety costume so that no virus from outside can come into your premises.
This is an essential service that you cannot avoid if you plan to open your commercial space. But at the same time, you will also have to keep your budget in mind. That is why you need to know the charges in advance and make sure that the company you're choosing offers you reasonable rates.
So, if you are interested in hiring us for your COVID cleaning services, contact us today.