Commercial Cleaning Companies in Doral, Coral Gables, North Miami, Miami and Surrounding Areas
Do you own a commercial business? Then, you must be having a commercial space as well. In the times that we are living in, it has become imperative to keep our surroundings clean. That is why you need to carry out proper cleaning services for your commercial business as well. We, at incredible shine services, can be the right choice for commercial cleaning companies. We are one of the most established and reliable companies which have been in this business for a long time.  We can provide you with all kinds of commercial cleaning, janitorial cleaning, and pressure cleaning to even carpet cleaning and disinfection services.  We are known for our sense of professionalism, efficiency, and dedication towards all our clients.  So, if you are based in areas like Doral, Aventura, Coral Gables, North Miami, or Miami, then you can rely on us.
Here, we have put together a few tips that will help you choose one of the best commercial cleaning companies' services. Take a look.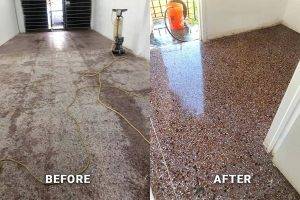 you must always consider the reputation of the company you are choosing. You can only trust a company if they have a good reputation in the market. That is why you must go through the client reviews and ratings.  This will not give you an idea only about the sort of feedback they have been getting as a company but will also help you understand the kind of service you can expect from them.
Another thing that you have to know is the experience of the company. The more experience the company has, the better their services will be. Years of service provide a company with a certain level word of expertise over what are the requirements of their clients. If they have been able to survive for such a long time, it must be owing to their good quality services.
So, if you are thinking of choosing us, contact us today.