Commercial Cleaning Companies in Coral Gables, Doral, Miami, North Miami and Surrounding Areas
Do you have a business of your own? Then, you must be having a commercial space as well. Whether you own commercial space or a residential area, keeping it clean is your responsibility and duty. But carrying out the cleaning and maintenance of such a big area can be cumbersome. That is why you should hire professional commercial cleaning companies. We, at Incredible Shine Services, can be the right choice for you. We are one of the most established and reliable companies which have been in this business for more than 30 years now. We can provide you with all kinds of commercial cleaning and janitorial services along with carpet cleaning and upholstery cleaning. We are known for our highly-skilled, well-trained, and smart professionals along with our dedication and commitment towards all our clients. So, if you are based in areas like Aventura, Coral Gables, Doral, Kendall, Miami, and North Miami then you can opt for us.
Here, we have put together a few questions to ask the commercial cleaning companies before hiring. Take a look.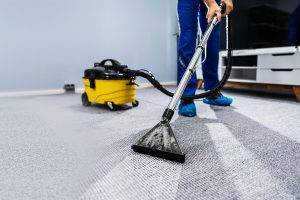 How long will it take to complete the cleaning process?
You must inquire about the timing of the cleaning because you will need to stop your business for that time. If it takes a long time, you will need to arrange for such cleaning at an hour where your business is not affected. That is why you must ask the company to provide you with an estimated duration within which they can complete the cleaning.
Do you offer free quotes?
It is always better if you can get an estimate for these services. This will allow you to choose according to your budget. If needed, you can always ask for quotes from different companies and then compare these with each other to choose the one that seems most appropriate for you.
So, after getting these answers, if you are thinking of hiring us, contact us today.