Commercial Building Cleaning in North Miami, Miami, Coral Gables, and all the Surrounding Areas
Do you own a commercial facility? Then, you must be owning a commercial building too. You have to understand that it is not enough to have a commercial facility but you should also maintain it well. Along with equipping it with all kinds of amenities, you should also learn how to keep clean and tidy. And given the times we are living in, it is become imperative to keep your surroundings healthy. That is why it is advised that you hire a professional for your commercial building cleaning. We, at Incredible Shine Services, can be the right choice for you. We are an established and reliable company which has been in this field for a long time. We can provide you with professional cleaning and janitorial services, right from commercial cleaning services, pressure cleaning, to even carpet and sort cleaning services. We are known for our smart, efficient, and dedicated professionals who can help you with effective sanitization and cleaning. So, if you belong to areas such as, Aventura, Coral Gables, Doral, Kendall, Miami, or North Miami, then you can opt for us.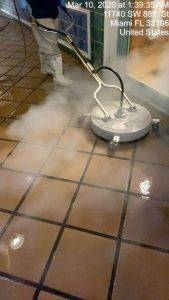 Here, we have put together a few reasons why you should hire a professional for commercial building cleaning. Take a look. 
Expert 

Knowledge

 and 

Training

 
A professional will always have greater proficiency at this kind of a cleaning service because of the knowledge and training they have received in the past. An amateur will lack this training and knowledge and that is why their cleaning will not be completely effective. 
Hiring professionals is also a cost-effective idea because they can do their job perfectly in the first attempt. If you hire an amateur, the job will not be effective and you might have to hire someone again for the same thing. This additional expense for hiring twice can be saved if you go for a professional from the beginning. 
So, if you want to choose us, contact us now.