School Cleaning Service in Miami, FL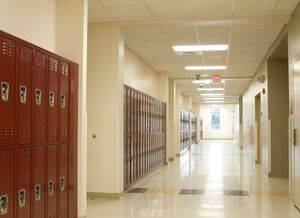 Keeping a school or office clean generally requires round-the-clock attention due to a large amount of foot traffic they get every day. Of course, it's good to keep the building at a baseline level of cleanliness, but most schools often maintain an in-house janitorial team for the building's upkeep. While that can get the job done, the school will also have to stock its own cleaning supplies, which can quickly add up to a hefty bill.
Another, more cost-effective option is to outsource your Miami building's janitorial needs to a school cleaning service.
School Office Cleaning Service in Miami, FL
Here at Incredible Shine Services, we carefully vet our cleaners to ensure that they have experience in the upkeep of educational facilities. We guarantee that our contractors will work tirelessly to ensure that your school is a clean and healthy environment for students.
Our school cleaning service isn't just spot-cleaning. It's a regular, top-to-bottom disinfection process using the most effective chemicals and the latest industry gear. Miami, FL, schools can save money on not buying in-house janitorial staff cleaning equipment because the Incredible Shine team already comes with the best in the business.
Commercial Cleaning Companies for Miami, Florida, Schools, and Offices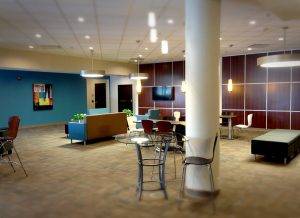 The thorough cleanings Incredible Shine Services provides also extend to commercial businesses and office buildings. We'll promote a healthy environment in any commercial building with our comprehensive services.
Additionally, keeping your workspace clean promotes better health for your employees and provides several other benefits that can improve your company as a whole. For example, an uncluttered work environment reduces stress in your employees, allowing them to focus on their work and create more successful results.
Regular cleaning also saves money in the long term for Miami companies because the upkeep promotes a lengthy lifespan for office furniture and equipment.
As one of the US's most popular vacation spots, Miami's schools and commercial properties need to look their best. What draws in so many outside visitors is Miami's diverse array of cultures, the most prominent being the Latin and Caribbean flare in Little Havana and Little Haiti.
To keep the whole of Miami and all of its visitors healthy, it's essential to keep interior spaces as clean as possible to eliminate disease-causing bacteria. Incredible Shine Services can provide high-quality office cleaning and school cleaning services for any client. Simply call us at (800) 860-1918 and schedule your appointment today!