Office Cleaning Service in Coral Gables, FL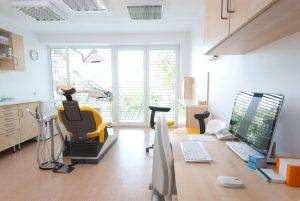 When you need an expert office cleaning service in Coral Gables, our Incredible Shine Services, Inc. team is eager to help. We know how important it is to clean office spaces. We stand out from other commercial cleaning companies with our attention to detail.
Our janitorial services will completely clean and disinfect your office using non-toxic green cleaning products. Discover why Coral Gables residents choose our office cleaning service.
Office Cleaning in Coral Gables
Ensuring your office is clean can be challenging, but our office cleaning service can eliminate this stress. Our crew of cleaning professionals will clean your office from top to bottom using the right tools and meticulous business cleaning strategies. Our complete cleaning services include:
Disinfecting
Carpet cleaning
Floor polishing
Window cleaning services
Sweeping and vacuuming
Dusting
Mopping
Waxing and polishing
A one-time cleaning service or regularly scheduled services
Our complete cleaning service means we clean and disinfect every inch of your office. Using our office cleaning service in Coral Gables, you can spend more time building your business while we help keep the work environment clean and healthy.
Our expert team offers many affordable options alongside customized results. We will work with your specific office cleaning needs and budget. We help many commercial clients throughout the Coral Gables area.
Our commercial cleaning services will target every nook and cranny inside your office. Our crew ensures your office remains properly cleaned by cleaning your breakroom, individual workspaces, the restroom, and more.
We pair the best tools while offering affordable options. So, whether you have a small workspace or a much bigger one, our team provides the same top-notch service. We're to be among the best office cleaning companies in Coral Gables.
Office Cleaning Companies Serving Coral Gables, Florida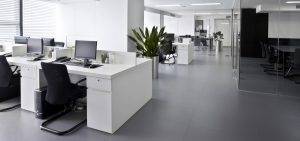 Coral Gables is located just seven miles from downtown Miami and features many excellent thrills. Developers created this Mediterranean-themed community in 1925 based on the City Beautiful Movement. During development, architects built the city using a Mediterranean Revival style with Spanish influences, including the Coral Gables Congregational Church. Initially, the city used an electric trolley setup for transportation before motor vehicles became common. Today, Coral Gables continues to honor its historical heritage and established the Historical Resources & Cultural Arts Department during the 1990s. Today's visitors can indulge in many modern thrills while embracing the city's history.
When they need a spotless work environment, residents call Incredible Shine Services, Inc. Discover our office cleaning service by contacting us today!