Office Cleaning Service in Coral Gables, FL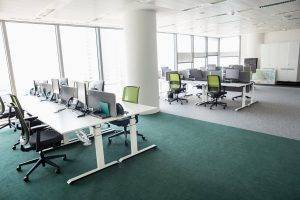 Keeping a clean office makes an excellent way to make sure your employees and visitors stay healthy and happy. When so many people interact or work in such proximity every day, it can be easy to spread germs and illnesses. People are bound to get sick every once in a while.
Do your part to help your office staff by hiring an office cleaning service like Incredible Shine. We stand out as the top office cleaning company in Coral Gables, FL. We do everything we can to make sure that our clients' offices are perfectly clean and healthy by the time we finish cleaning.
Office Cleaning in Coral Gables, FL
When you hire us to clean your office, we will be thorough. We will start by assessing your office space and coming up with a cleaning plan. We will then follow the plan to make sure that we clean every inch of the office and don't miss anything. When you hire us, you will receive a quality cleaning job.
Our cleaning plan always includes a section for cleaning and disinfecting areas commonly used and touched by many people. This includes countertops, light switches, and door handles. We thoroughly clean these items so that they are free of germs.
If something in your office is particularly dirty, we might even use a power washer to blast away dirt and grime. When you hire Incredible Shine, we will leave your office cleaner than you left it. You and your employees will notice a difference in the cleanliness of your work environments.
Office Cleaning Companies in Coral Gables, FL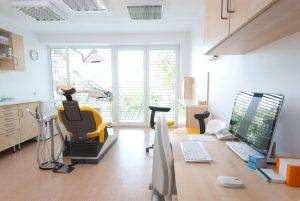 Coral Gables, FL, is home to just over 50,000 people and lies on the coast of South Florida. Visitors and residents can enjoy so many beautiful things to do outdoors in Coral Gables, from botanic gardens to gorgeous beaches. Coral Gables is also located very close to downtown Miami, which has even more beaches, nightlife, and art to discover.
If you live in Coral Gables, FL, and own or manage an office, you should consider hiring an office cleaning service like Incredible Shine. We are the top office cleaning company in the area. Let us help you keep your employees safe with our thorough cleaning service. Call us today at (800) 860-1918 to schedule a cleaning and learn about all our cleaning services.