Office Cleaning Service in Aventura, FL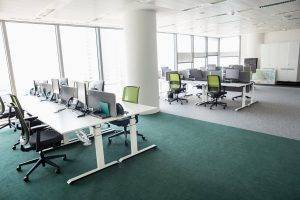 Our Incredible Shine Services, Inc. crew is always ready to help when you require the best office cleaning service. We've been providing commercial cleaning services for areas like Aventura for over ten years. From start to finish, we offer expert janitorial services.
We work with various commercial clients, and whether you have a small building or a huge enterprise, our team provides the same level of commitment. Clients we've served in the past include:
Churches
Office spaces
Hotels
Retail stores
Schools
Medical facilities and more
We're proud to be one of Aventura's best commercial cleaning companies. Discover today why our clients love our expert office cleaning services.
Office Cleaning Service in Aventura
Incredible Shine Services, Inc. is proud to provide many office cleaning services. No project is too small or too large for our team to handle. Our many business cleaning services include:
Office cleaning
Carpet cleaning
Mopping
Waxing and polishing floors
Window cleaning
Office disinfection
Dusting services
Grout cleaning
Upholstery and furniture cleaning
Our team uses non-toxic green cleaning products to keep your office spaces clean and fresh. We can do everything from washing your breakroom, individual cubicles, and restrooms.
In particular, our office cleaning service specializes in floor cleaning. We can clean various floors, including:
Hardwood
Vinyl
Ceramic
Terrazzo
Marble
Mexican tile and more
You can schedule our service once or when you need it. Our team even cleans daily for commercial businesses that need them the most. Unlike other office cleaning companies, we provide customized results.
We know every building has different needs and budgets. So, you can expect attention to detail and affordable options when you work with us. We always aim to separate ourselves from other office cleaning companies with our top-notch services.
Office Cleaning Service Companies Serving Aventura, Florida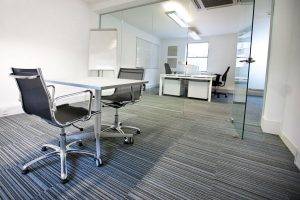 Aventura, Florida, sits 17 miles from Downtown Miami and is well-known for hosting the Aventura Mall—the fifth largest mall in the nation. The name comes from the Spanish word, "aventura," and pays homage to Eddie Lewis and Don Soffer, the developers of the original condominiums that would later transform into Aventura. Today, the city hosts around 35,000 residents and plenty of tourists. Despite only being around since the 1970s and being incorporated as a city in 1995, Aventura features plenty of thrills. Besides shopping at the Aventura Mall, tourists can visit the city's many parks, restaurants, and shops.
To discover our expert office cleaning service, contact our team today!