Office Cleaning in Miami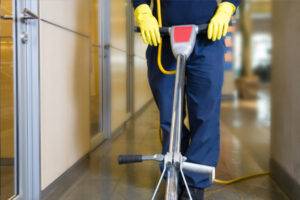 Do you struggle to keep your Miami, FL, store or office clean throughout the year? Does routine office cleaning prevent you from enjoying quality time with your friends and family? If so, contact Incredible Shine Services for first-class office cleaning services in Miami, FL.
Incredible Shine Services is Miami, FL's number one choice for professional office cleaning and disinfection services. We specialize in high-quality commercial cleaning that enhances your business's appearance, sanitation, and more at a price that won't break the bank. Our team has over 11 years of industry experience and will help your office reach its full potential while providing extraordinary customer service every step of the way.
Office Cleaning Services in Miami, FL
A clean office provides numerous benefits ranging from increased employee efficiency to improved organization. At Incredible Shine Services, we utilize front running cleaning methods to give your Miami office a deep cleaning that takes your property to the next level. Our commercial carpet cleaners will revive your office floor's appearance while our sanitation specialists disinfect the surfaces, fixtures, and more.
If you want superior office cleaning services in Miami, FL, look no further than Incredible Shine Services.
Commercial Carpet Cleaner in Miami, Florida
Finding quality office cleaning in Miami, FL, is as simple as picking up the phone and contacting Incredible Shine Services. We will have your office clean and sanitary in a few short hours, keeping your employees healthy while improving workspace organization. We've helped thousands of Miami business owners clean and maintain their commercial properties, and we can do the same for you at a price that you can afford.
Give Incredible Shine Services a call or visit our website's Contact Us page and receive unmatched office cleaning in Miami, FL, today!
About Miami, Florida
Miami is the second most populated city in Florida and features the third biggest skyline in the United States. Located in sunny South Florida, Miami is home to several stunning beaches that attract tourists from all over the world. In fact, Miami attracts the second-highest number of overseas tourists in the United States, making it one of the US's most popular vacation destinations.
However, Miami is more than a tourist wonderland. It also has a rich entertainment and food culture influenced by Latin America and the Caribbean. Miami is a fantastic city with countless sights to see and things to do, making it perfect for a lively weekend getaway or a relaxing family vacation.