Office Cleaning and Janitorial Service in Kendall, FL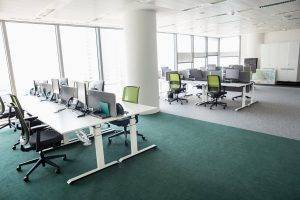 Are you ready to employ a professional office cleaning service for your office building in Kendall, Florida? We understand that you want to maintain a clean office without any hassle. Give Incredible Shine Services a call and get a free quote for our commercial cleaning services.
You can easily keep your office cleaner by bringing in a janitorial service that is meticulous and detailed in their cleaning methods. We pay attention to detail and that includes bringing our own green cleaning products. We take care of all the cleaning and disinfecting, leaving your office sparkling clean.
Office Cleaning Service in Kendall
You don't have to clean the office yourself – you can save time and frustration by hiring an experienced janitorial service. And since we have our own reliable team of cleaning professionals, you can depend on us to always show up on time and exceed expectations.
The Incredible Shine Service team offers a full office cleaning service that includes:
Carpet cleaning services
Floor polishing services
Disinfection services
Our team takes care of the in-depth cleaning and disinfecting of every nook and cranny in the office building. Our commercial cleaning services let you enjoy a clean work environment and give you more free time to focus on what makes your business succeed.
Our excellent customer service has made us one of the top office cleaning companies in Kendall. We offer a range of affordable office cleaning services that will keep the entire office building clean and comfortable. We can customize our cleaning services to include:
One-time or regularly scheduled cleaning options
Dusting services
Sweeping and vacuuming
Mopping, waxing, and polishing
Window washing services
Office disinfection services
We're ready to work with you to find the best combination of options for your unique needs and budget. It only takes a few moments to schedule a walk-through with one of our Incredible Shine Services team members.
Janitorial Service by Office Cleaning Companies Serving Kendall, Florida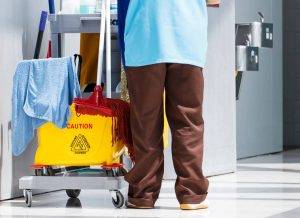 Kendall is home to the Dadeland Mall and the Rockdale Pineland Preserve. The city also features the famous Love Lock Bridge at the Palms Town and Country Outdoor Mall. The Love Lock Bridge is popular for couples sightseeing and memorable marriage proposals.
We proudly offer our janitorial service in and around the Kendall, Florida area. To schedule your office cleaning service in Kendall, contact Incredible Shine Services at (800) 860-1918.