Office Cleaning, Medical Office Cleaning, and School Cleaning Service in Englewood, NJ
After a long day of running your business and managing employees, you're probably too tired to do much more than quickly tidy up at the office before you go home. When you don't have enough energy or time to clean your office space, clutter and grime can accumulate in your business' offices and require a deep cleaning.
Incredible Shine Services takes this tedious responsibility off your shoulders. We provide professional and thorough office cleaning services in Englewood, NJ, and the surrounding areas. We understand that clutter, dirt, and debris in the office can decrease productivity and increase health issues.
Our years of janitorial expertise allow our team to give you the best cleaning service tailored to your exact needs. Call today and discover what Incredible Shine can do for you!
School Cleaning Service in Englewood, NJ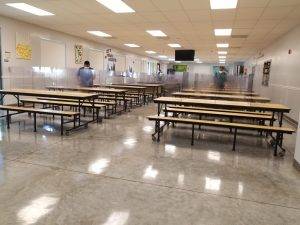 High-traffic areas in schools are some of the messiest and most difficult places to clean due to their large size. Our team has the resources and cleaning expertise to tackle schools both big and small with confidence. We work with your school's schedule to ensure that our school cleaning services don't interfere with students' learning process.
Whatever your school in Englewood requires, our team will work hard to get any job done, including:
floor polishing
deep clean of bathrooms
disinfecting high-touch surfaces
general classroom tidying
Medical Office Cleaning and Other Office Cleaning Services in Englewood, New Jersey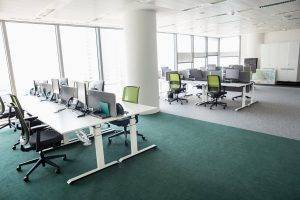 As your top office cleaning company in Englewood, we don't just provide commercial cleaning services like medical office cleaning. Our services also include deep cleaning for bathrooms, kitchens, schools, and businesses. We also help maintain flooring with cleaning and polishing services and use the most recent green products and technology to carry out the job successfully.
Incorporated in 188, Englewood, NJ, was known as the "English Neighborhood" due to the founding family's origin. Today, Englewood is steeped in history from Native American tribes and early settlers and offers a culturally broad atmosphere. With a lively business district and residents from every cultural background imaginable, Englewood welcomes visitors and tourists from all over the United States. The city is also the home of the famed jazz musician Dizzy Gillespie.
Our experts are on hand to answer your questions at any time. For more information on Incredible Shine Services' thorough, customized office cleaning service in Englewood or to schedule a custom cleaning, contact us today.