North Miami's Source for Disinfection Cleaning Companies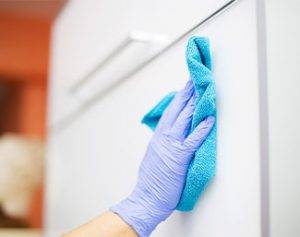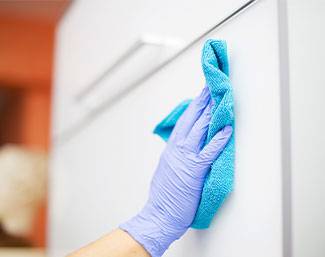 Most North Miami business owners want to keep their commercial properties clean and sanitary to please patrons and prevent the spread of diseases like COVID-19. However, keeping up with your store's sanitation routine is often easier said than done. That's why Incredible Shine Services offers professional coronavirus disinfection and cleaning services in North Miami, FL, that will help your property be the best it can be at a price you can afford.
Incredible Shine Services is one of North Miami's best disinfection cleaning companies. We offer high-quality commercial cleaning and disinfecting services that will improve your property's visual appeal while keeping your staff safe from various ailments and diseases. If you need professional deep cleaning and sanitizing in North Miami, FL, contact Incredible Shine Services.
Outstanding Coronavirus Disinfection and Sanitizing Services in North Miami, FL
Experienced disinfection cleaning companies like Incredible Shine Services only use best-in-class cleaning products to sanitize and disinfect commercial properties. Our team understands the best commercial cleaning methods that make cleaning and disinfecting quick without sacrificing quality. We offer everything from COVID cleaning to commercial disinfection services that elevate your property's interior appearance, sanitation, and more at rates that fit your budget.
We strive to surpass your high expectations with our dedication to quality commercial disinfection and commitment to unmatched customer service.
COVID Cleaning and Commercial Disinfection in North Miami, FL
If you want to take your commercial property's appearance and cleanliness to impeccable new heights without stressing your budget, contact Incredible Shine Services. We've been one of North Miami's leading disinfection cleaning companies for over 11 years, giving us the expertise we need to handle any commercial cleaning and sanitizing project you throw our way, guaranteed.
Give Incredible Shine Service a call or visit our website's Contact Us page and book your appointment today!
About North Miami, FL
North Miami, FL, is a gorgeous suburban city along Biscayne Bay. It's home to several college campuses and Oleta River State Park, Florida's biggest urban park. Tourists and locals alike flock to North Miami to explore its beautiful landscape and various commercial establishments scattered throughout Biscayne Landing.
North Miami, FL, is also the seventh largest city within Miami-Dade County and houses over 60,190 residents. It's a diverse community with a thriving Haitian middle class and an up-and-coming Chinatown district. Today, North Miami continues to grow, and Incredible Shine Services hopes to serve its residents for decades to come.