Janitorial Service and Office Cleaning in South Beach, FL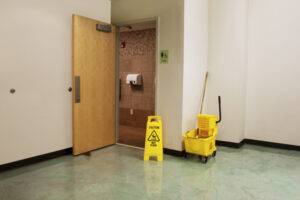 Even before COVID-19, proper office cleaning was crucial in winning over new clients. South Beach, FL, business owners soon realized that creating healthy working environments also improved company morale. With both clients and employees benefitting, having a clean and disinfected office became a goal for many.
However, business owners ran into a snag in this part of the equation. Merely understanding how vital proper cleaning plans were didn't make them easier to implement! Running an in-house team of cleaners became another chore on a long list.
Office cleaning companies sprang up in response to this dilemma and have now become essential business partners. Business owners today can leverage the experience of trained cleaning experts and save money by doing so.
The question is no longer whether to hire clean professionals—but which team to hire.
At Incredible Shine Services, we are here to solve that issue for you. Our highly trained, committed janitorial service and cleaning teams are ready to step in and ensure that your offices present the right image and help keep your employees and customers safe in a sanitized environment.
Office Cleaning Service in South Beach, FL
Why choose Incredible Shine Services? We differentiate ourselves by providing the broadest range of custom cleaning services. Our flexible plans allow you to maximize your cleaning budget by focusing on the most important tasks.
Whether you need a one-off push to clean the space or weekly janitorial service, we're here for you. Our team arrives at your offices equipped with everything we need to get the job done. we will not leave until we're sure that we've exceeded your expectations.
Office Cleaning Companies Serving South Beach, Florida
As one of Miami's top office cleaning companies, we pride ourselves on delivering unparalleled services. Call us at Incredible Shine Services to select your ideal office cleaning service, which can include:
Window washing
Floor polishing
Carpet cleaning
Disinfection
Touchpoint sanitization
Dusting and polishing
Sweeping and vacuuming
Mopping and waxing
Our South Beach, FL Janitorial Service
Do you require a more comprehensive office cleaning service? Our janitorial service packages may be more to your taste. Contact our team at Incredible Shine Services today to find out more.
After you've hired us and you have more leisure time, take some time to get to know South Beach, FL, better. Start by taking a small art break at The Bass. Then head for Lincoln Road Mall for a leisurely stroll. If you'd like to burn off some energy, why not jog around South Pointe Park instead?
Cross a tedious chore off your to-do list by calling us at Incredible Shine Services at (800) 860-1918 today to discuss your needs and receive the best possible deal in South Beach, FL.