Janitorial Service in Miami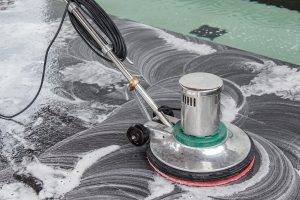 Keeping a clean and well-maintained office can vastly increase your office's appearance, efficiency, and organization. However, many Miami, FL, business owners have trouble maintaining a clean office environment. Incredible Shine Services offers top-quality janitorial services that will make your office pristine and blemish-free at a rate that won't burden your budget.
Incredible Shine Services is one of Miami, FL's most trusted commercial cleaning companies. Our janitorial service will help you maintain a premier office space, improving your company's visual appeal while preventing numerous ailments and diseases that adversely affect your business. If you want to enhance your office's cleanliness, appearance, and overall quality, contact Incredible Shine Services for professional janitorial cleaning services in Miami, FL.
Commercial Cleaning Companies in Miami, FL
Busy offices can quickly transform into disheveled work areas that hinder employee productivity. Messy cubicles and meeting rooms prevent your office from operating optimally, causing multiple problems ranging from decreased efficiency to inadequate working conditions. Incredible Shine Services' commercial janitorial service will handle all your office cleaning needs without delay, allowing your company to thrive year-round.
Our team will have your office looking better than ever, giving your employees an impeccable environment that allows them to work at their highest efficiency level. We have extensive experience cleaning and maintaining all the leading office types in Miami, FL, ensuring you receive exceptional service that targets your property's specific needs. From massive international offices to small local workspaces, Incredible Shine Services has the expertise to get the job done.
Janitorial Services in Miami, Florida
Incredible Shine Services is Miami, FL's number one choice for professional janitorial services. We will take your office's cleanliness to the next level at a price that fits your budget. Give Incredible Shine Services a call or send us a message via our website's Contact Us page and book your appointment today!
About Miami, FL
Miami, FL, is a beautiful coastal city in South Florida. It's at the heart of Miami-Dade County and has over 442,241 residents, making it Florida's second most populated city. Miami's breathtaking beaches and legendary Art Deco District attracts thousands of tourists looking to experience the city's iconic nightlife and gorgeous tropical environment.
Today, Miami continues to grow and doesn't appear to be slowing down anytime soon. Incredible Shine Services is happy to serve the terrific Miami community and hope you choose us for all your janitorial service needs.