Janitorial Service in Doral, FL
Our Incredible Shine Services, Inc. team is ready to assist when you need the best office cleaning services in Doral, Florida. From start to finish, we offer the best cleaning services to leave your office disinfected and polished. No job is too small or too big for our team to handle.
Our green cleaning products, paired with our expert office cleaning strategies, mean we leave your office shiny and spotless.
Office Cleaning Service in Doral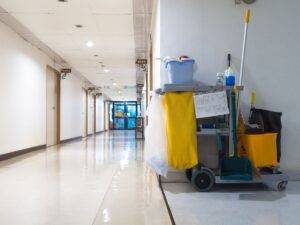 Keeping your office clean can be time-consuming, especially when building a business. Our top-notch office janitorial service can eliminate this unnecessary stress. Our cleaning professionals are always punctual and bring years of experience with the right cleaning tools.
Our services include:
Carpet cleaning
Grout cleaning
Upholstery cleaning
Sweeping and vacuuming
Dusting
Window washing
Disinfecting your office
Washing, mopping, and polishing
Regularly scheduled cleaning sessions
Our expert commitment to customer satisfaction means we'll customize our services. For example, our custodial services in Doral, Florida, are the best because we emphasize customized results with every client in mind.
Whether you only want to use our service once or you need to schedule our cleaning service regularly, our team can help. Our wide range of affordable options ensures we can work with your needs and budget. In addition, no office is too small or too large for our team to handle.
Using our service, you can focus on running and growing your business while letting our professionals keep everything clean. So let our crew transform your office today and keep your work environment clean and comfortable.
You can easily schedule a walk-through with our Incredible Shine Services, Inc. team. The process only takes a few minutes, and we can discuss various affordable options.
Janitorial Service Companies Serving Doral, Florida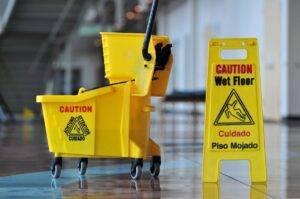 Doral, Florida, is located 13 miles from Downtown Miami and features plenty of fun and exciting activities. The city is also home to the Miami International Airport and has more than 100,000 people who work throughout Miami. Doral features many shops, businesses, and financial institutions. In 2008, Doral's many shops and businesses prompted CNN Money and Fortune Small Business to rank the city as 51st on a list of 100 cities with the best business and lifestyle options. Alfred and Doris Kaskel founded Doral in 1962 as a golf course and hotel. Between 1983 and 1985, Doral saw massive growth, eventually becoming the populous city it is today.
For the best janitorial service available, contact Incredible Shine Services, Inc. today!