Janitorial Service in Coral Gables, FL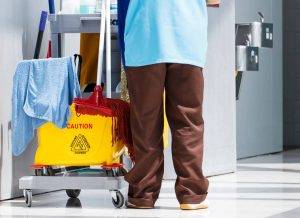 If you own a building that many people use and visit every day, then you probably want to do what you can to keep it clean. A clean building is one that people want to visit and work in.
The best way to keep your employees and customers safe lies in keeping your building clean. Whether you own an office building or a retail store, cleanliness is paramount to public health and safety. By hiring a janitorial service for your commercial building, you can be doing your part to keep your community safe and healthy.
Incredible Shine is the best professional cleaning company in Coral Gables, FL. We work diligently to make sure that our clients have safe work environments to return to once we finish.
Cleaning and Disinfecting Services in Coral Gables, FL
Proper janitorial cleaning services provide much more than sweeping the floors and putting things away. At Incredible Shine, we make sure that we take the time to thoroughly clean and disinfect all surfaces. This includes countertops, light switches, and door handles. These represent things that many people touch multiple times per day.
These surfaces are great locations for germs to fester and spread from person to person. We use a special disinfecting cleaner on these surfaces to minimize the spread of germs between the people that visit your building.
In addition to our thorough cleaning and disinfecting services, we offer floor polishing and carpet cleaning. That way, we can be your cleaning company for all janitorial services. This can help your office or store look as clean as possible. Hard tile or wood floors with scuff marks on them look dirty and can cause people to subconsciously think that your building is dirty. Carpets hold dust, germs, and smells as well. If you decide to hire us for commercial cleaning services, we can make your employees and customers feel safe and clean in your building.
Top Commercial Cleaning Companies in Coral Gables, FL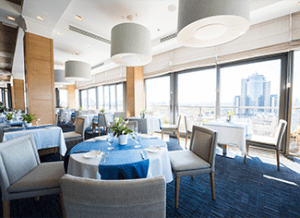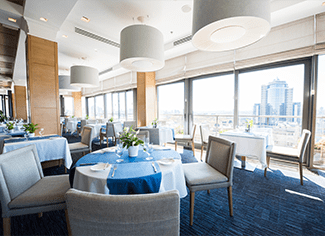 Coral Gables is a beautiful city in South Florida. With a population of just over 50,000, Coral Gables is close to downtown Miami. You will always discover something to do here. This city has something for everyone, from botanic gardens and aquariums to fancy pools and beautiful beaches.
If you own a business in Coral Gables, FL, consider hiring janitorial service from Incredible Shine. We are the best commercial cleaning company in the area. Call (800) 860-1918 today to learn more about the services that we offer and schedule your next cleaning.