Floor Polishing in North Miami, FL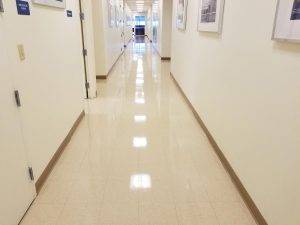 As a business owner, you need to consider one of the best ways to attract customers to your business—making sure that everything about your space is clean, including the floors. While scratches and scuffs on the floor can be an indicator that your business is well-loved by its customers, it also makes your store appear dirty. If your business frequently has heavy traffic of customers, then you might want to consider hiring floor polishing services from a company like Incredible Shine.
Incredible Shine offers floor polishing services for businesses and other buildings in North Miami, FL. By polishing your tile or hardwood floors, you can take your business to the next level. Customers will subconsciously find your store cleaner and more pleasant to be in when the floors appear clean and polished. Additionally, polishing your floors gives them extra protection from other scuffs and scratches in the future.
Keep your local store and floor cleaner with floor polishing services from Incredible Shine. We are the top floor cleaning company in North Miami, FL. Let us help bring your business to the next level.
Commercial Carpet Cleaner in North Miami, FL
In addition to floor polishing services, Incredible Shine also offers commercial carpet cleaning services. Carpets take longer to appear dirty than tile or hardwood floors. You won't notice scratches or scuff marks on the carpet, but they do hold a lot of dirt and dust. Over time, carpets can become filthy and have a lingering smell. Our carpet cleaning service can help all of your floors stay clean.
We offer these services so that you can know that your entire building will have clean floors no matter what type of flooring you have. We do it all so that you don't have to worry about hiring multiple contractors to clean your floors.
Floor Cleaning Company in North Miami, FL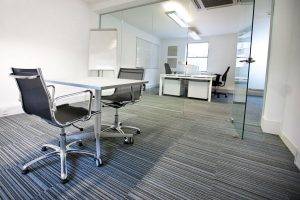 Over 60,000 people live in North Miami, FL, and many people visit as tourists due to the city's proximity to downtown Miami. The city is home to beautiful beaches and historic neighborhoods. You can always find somewhere fun to explore in North Miami.
Even though people can do so much in the area, one of the most popular activities for locals and tourists still remains shopping. Help your store stand out by hiring floor polishing services from Incredible Shine. Call us today at (800) 860-1918 to schedule your next floor polishing and learn more about our other services.