Floor Cleaning Company, Floor Polishing, and Commercial Carpet Cleaner in Ridgewood, NJ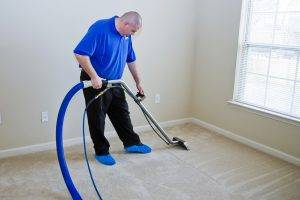 Regardless of the type of floors your commercial property has, keeping them looking their best should be a priority. A commercial building with clean, tidy floors gives clients and customers the right impression.
However, considering the heavy foot traffic most commercial buildings have, keeping the floors clean can be challenging. Fortunately, Incredible Shine Services is here to help.
We are a floor cleaning company in Ridgewood, NJ, specializing in commercial floor polishing and carpet cleaning services. Backed by professional-grade equipment, you can count on our highly trained and experienced team to keep your floors in their best shape.
Commercial Carpet Cleaner and Floor Polishing Services in Ridgewood, NJ
Some commercial property owners attempt to handle all floor polishing and carpet cleaning tasks in-house. However, this does not offer the same efficiency or result in the same quality results as hiring a floor cleaning company.
At Incredible Shine Services, we do more than keep your carpets clean. Our cleaning process uses the best cleaning products that effectively remove dirt and grime and guarantee satisfactory results. We can help you protect your floors and carpets from becoming damaged through routine maintenance.
If that wasn't enough, using our services will help you promote a healthier indoor environment since we remove mold, pollen, and dust that can spread through air ducts and affect indoor air quality. The healthier the environment, the healthier your staff will be.
Are you searching for a commercial carpet cleaner in Ridgewood, NJ, that can offer you the cleaning solutions you need for your floors and carpets? Turn to Incredible Shine Services and benefit from our unmatched experience and expertise.
Floor Cleaning Company in Ridgewood, New Jersey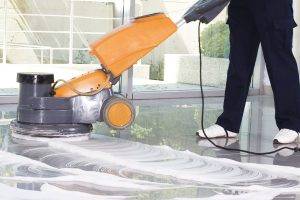 Incredible Shine Services understands that different flooring materials require different cleaning methods. We have everything needed to clean and maintain your flooring, from a highly skilled team to using the right equipment and environmentally friendly chemicals.
Work with us today and get to enjoy competitive pricing, personalized services, green products, quality control, and The Incredible Shine Difference.
Built around its town square and train station, Ridgewood, NJ, offers its residents a unique blend of the suburbs and city. The town seamlessly combines the downtown bustle of businesses and restaurants with the calm of residential homes and neighborhoods.
Besides the several recreational parks, residents with commercial properties can also enjoy quality floor polishing and carpet cleaning services. Contact Incredible Shine Services and experience unmatched results from the best floor cleaning company in Ridgewood, NJ.