Floor Cleaning Company in Little Ferry, NJ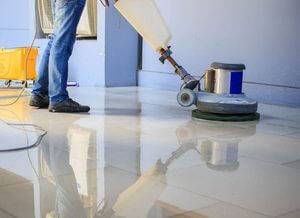 With over 20 years of industry experience, Incredible Shine Services provides commercial and retail floor cleaning and polishing for local businesses, schools, restaurants, and medical offices.
We are the go-to floor cleaning company in Little Ferry, NJ, because of our professional services, unmatched care, and affordable prices. From cleaning hardwood floor to polishing tile, we have the right equipment to get the job done quickly and efficiently.
Our trained professionals go the extra mile to eliminate dust and odor and prolong the life of your carpets and floors, providing you with a welcoming and attractive environment.
Commercial Carpet Cleaner and Floor Polishing in Little Ferry, NJ
At Incredible Shine Services, we use top-of-the-line tools to promote a healthier indoor environment. With our commercial carpet cleaner, we remove dirt, mold, pollen, and other impurities that affect your indoor air quality and pose health risks to you and your employees. Clean industrial floors mean safe floors for everyone, including your employees, business partners, and customers.
We use the latest and most effective methods to remove stubborn stains, leaving your area rugs and floors looking brand new. As a leading floor cleaning company in Little Jerry, NJ, we have a thorough cleaning process that consists of these services:
Floor polishing
Vacuuming
Stain removal
Deodorizing
Exterior pressure washing
Whether you need us to clean tile floors, hardwood floors, or vinyl floors, you can rest assured that we do it all. If necessary, we can also repair broken tiles and make minor flooring repairs due to water damage or high traffic. So, let us transform your floors while you take care of your business and customers.
Floor Cleaning Company in Little Ferry
Little Ferry is a small town in Bergen County, New Jersey. If you are a business owner looking to start or expand in Bergen County, the business-friendly environment and proximity to highways present an excellent opportunity for success.
There is something for everyone to do in Little Ferry, NJ. From the trails of Losen Slote Creek Park to the bird sanctuary and Lakeview Park, you'll enjoy exploring the city and its diversity.
High traffic makes business floors susceptible to dust, dirt, and automotive fluids. If you want to protect your floors and keep them in pristine condition, Incredible Shine Services can help. Contact the best floor cleaning company in Little Jerry, NJ, at (786) 497-7265 to schedule a meeting and discuss your cleaning needs.