Floor Cleaning Company in Fort Lauderdale, FL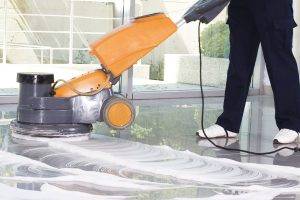 Are you looking for a reputable and affordable floor cleaning company in Fort Lauderdale, FL? Look no further than Incredible Shine Services, Inc.
We have over ten years of experience in commercial floor cleaning services. Our friendly, professional cleaners provide high-quality floor cleaning and janitorial services at competitive rates.
You can expect top-notch service with a quick turnaround time from regular cleanings to detailed carpet cleaning. We use green cleaning products and state-of-the-art equipment to eliminate dirt, dust, and other contaminants that often damage commercial surfaces.
Contact us today to learn more about our floor cleaning services and how we can help keep your office building clean and inviting.
Floor Polishing in Fort Lauderdale
An untidy floor reflects negatively on your company's image, and it can also be a costly liability in case of slip-and-fall accidents. Keeping the entire office or commercial space clean and tidy is critical to maintaining a safe and comfortable work environment and creating a positive impression on customers.
However, cleaning your office building floors can be daunting and time-consuming, and you must focus on your business's important aspects. You can leave the task to a trusted floor cleaning company.
Incredible Shine Services, Inc. is the go-to professional cleaning company for your floor cleaning needs in Fort Lauderdale. Our experienced cleaners can perform a wide range of cleaning services and ensure 100% satisfaction.
Whether you need floor polishing, upholstery cleaning services, or want an experienced commercial carpet cleaner, you can trust our team to satisfy your needs. We aim to help our clients maintain clean, healthy, and comfortable working environments.
We can handle a variety of floor types, including:
Tile
Stone
Carpet
Concrete
Vinyl laminate
Our professional cleaners will work closely with you to understand your needs and recommend the best cleaning options.
Floor Cleaning Companies Serving Fort Lauderdale, Florida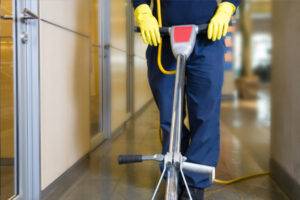 Fort Lauderdale sits along the Atlantic Ocean in Florida, about 30 miles north of Miami. It is the county seat of Broward County and home to about 182,760 residents as of the 2020 U.S. Census. The coastal city derives its name from the Second Seminole War fortification constructed on the New River banks in 1838. Once a strictly tourism-based economy, Fort Lauderdale now boasts a wide range of industries, including manufacturing, marine, technology, real estate, film, and television production.
Incredible Shine Services, Inc. takes pride in being a premier floor cleaning company in Fort Lauderdale. Contact us today to schedule your next floor cleaning service.