Floor Cleaning Company, Floor Polishing, and Commercial Carpet Cleaner in Englewood, NJ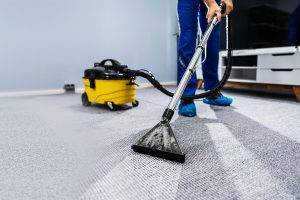 Keeping your commercial building's carpets, area rugs and concrete floors free of dirt, dust, and grime require a lot of effort. While turning to a floor cleaning company in Englewood, NJ, will help, choosing the right company to work with is essential.
Ideally, the company should be able to offer quality services and use cleaning equipment and products to prevent wear and leave your floor clean.
Are you looking for such a company in Englewood, NJ? Turn to Incredible Shine Services today.
Commercial Carpet Cleaner and Floor Polishing Services in Englewood, NJ
Founded in 2012, Incredible Shine Services provides a wide range of cleaning services for office buildings, schools, hotels, retail stores, and more. Thanks to our vast experience and expertise, we can handle different surfaces, from natural stone and marble to hardwood, Mexican tile, and ceramic.
We understand how welcoming a clean environment is. That's why we are dedicated to providing professional cleanings that will help your business achieve a spotless look.
Are you worried about stubborn stains? Our team has the proper methods to effectively remove stains and prevent dirt and grime from getting ingrained into the fibers and shortening your carpet's lifespan.
Reach out to our carpet and floor cleaning company and enjoy professional:
Carpet stain removal
Carpet vacuuming
Carpet deodorizing
We can also perform minor flooring repairs that your property might need. The best part is that you can schedule these services during closing hours, ensuring that your business operations are not interrupted.
Floor Cleaning Company in Englewood, New Jersey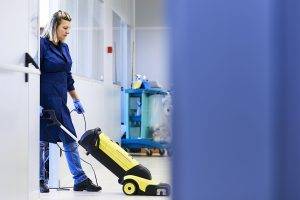 Though you do have the option of handling your floor and carpet cleaning yourself, it takes a lot of time and energy that is better spent elsewhere. Reach out to Incredible Shine Services instead and enjoy the many benefits that come with working with our floor cleaning company, including:
Affordable costs
Personalized service
Quality control
A suburb of New York City, Englewood is located in Bergen County, NJ. The city offers residents a mixture of an urban and suburban feel, providing them with plenty of parks, restaurants, and coffee shops to enjoy.
At Incredible Shine Services, we understand how much you take pride in your commercial property. As such, we are committed to delivering outstanding cleaning services, ensuring we satisfy your needs.
Enjoy the Incredible Shine Difference. Contact Incredible Shine Services and schedule an appointment with our floor cleaning company today.