Disinfection Cleaning Companies for Commercial Disinfection in Paramus, NJ
You have commercial cleaning services for your space to keep things at your Paramus commercial space looking clean and well-maintained, but what do you do for the disinfection of your space? While the main surfaces are likely disinfected from the general cleaning you have done, what about the soft surfaces in the office space? What about hard-to-reach areas? The fact is that unless you have a commercial disinfection service go through your commercial space, you are not keeping things as clean and healthy as they should be. Speak with the experts at Incredible Shine Services to learn how their commercial disinfection service can be easily incorporated into your cleaning schedule.
Commercial Disinfection in Paramus, NJ

Don't regular commercial cleaning services do enough to disinfect commercial spaces with their normal cleanings? Unfortunately, the answer is no, they do not. While obvious surfaces are likely disinfected during the course of a cleaning, such as office tables, coffee tables, and other easily seen and gotten to surfaces, there are plenty of other surfaces that do not get disinfected. For example, you might have a waiting area with a couch and/or chairs. Those soft surfaces aren't routinely disinfected because it isn't as easy to do so. Likewise, areas that are difficult to reach, such as ventilation grills and other locations aren't cleaned as frequently, and those are areas that definitely need disinfection services. What Incredible Shine Services provide will reach these difficult areas as well as soft surfaces, and it won't necessitate any changes to your tenants operations.
Office and Commercial Cleaning Companies in Paramus, NJ
Don't leave your Paramus commercial space open to potential issues and health hazards. Speak with the team from Incredible Shine Services to have commercial disinfection services for your space and learn how affordable it is to keep everyone who uses your commercial space healthy and clean.
About Paramus, NJ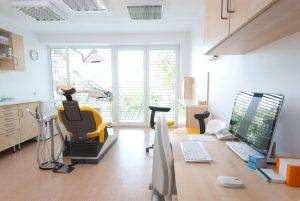 Paramus was incorporated as a borough by an act of the New Jersey Legislature on March 2, 1922, and ratified by a referendum held on April 4, 1922, that passed by a vote of 238 to 10. Paramus was created from portions of Midland Township, which now exists as Rochelle Park. Paramus has some of the most restrictive blue laws in the nation, banning nearly all white-collar and retail businesses from opening on Sundays except for gas stations, restaurants and grocery stores, and a limited number of other businesses. Despite this, the borough is one of the largest shopping destinations in the country, generating over $6 billion in annual retail sales, more than any other ZIP code in the United States.
Call 800-860-1918 for office cleaning Paramus, NJ, can trust!