Commercial Disinfection by Disinfection Cleaning Companies in Little Ferry, NJ
You work hard at keeping your commercial spaces clean and orderly at your Little Ferry, NJ, location. You have a cleaning service to keep things appealing, such as window washing regularly and ensuring the garbages are cleaned. But what about a full disinfection service that helps to address the variety of surfaces that your commercial space has? People unknowingly will touch different surfaces and if those aren't treated properly could result in visitors getting sick. Don't take any chances in your commercial space, have the team from Incredible Shine Services perform commercial disinfection on your commercial space and gain peace of mind that you've done everything that you can to keep your customers and visitor safe and healthy.
Office Cleaning Commercial Disinfection in Little Ferry, NJ
For almost every commercial space, appearances make a big difference in how people perceive the business or businesses that are in that space. That's why you have professional cleaners like Incredible Shine Services to help maintain the visual appeal of the space. But it does more than just provide a nice view of the space, it prevents many other problems that could lead to a degradation of services and general building maintenance needs. Commercial disinfection services are another layer to the office cleaning that you already do, and while most would not notice the disinfection that you have going on, they reap the benefits of this by maintaining their health. And this goes for the people that also work in your commercial space, as they spend significant amounts of time in the building. Disinfection cleaning companies like Incredible Shine Services provide a way to get to areas that otherwise would be very difficult if not impossible to reach any other way.
Commercial Cleaning Companies in Little Ferry, New Jersey
Incredible Shine Services has many years of experience in doing commercial cleaning in and around Little Ferry, NJ. But they also provide commercial disinfection services that you may not realize that you need. Give them a call today to learn how their commercial disinfection services work and how they can incorporate it in your regular cleaning and maintenance schedule as part of the work they do that helps keep your commercial space clean and healthy.
About Little Ferry, NJ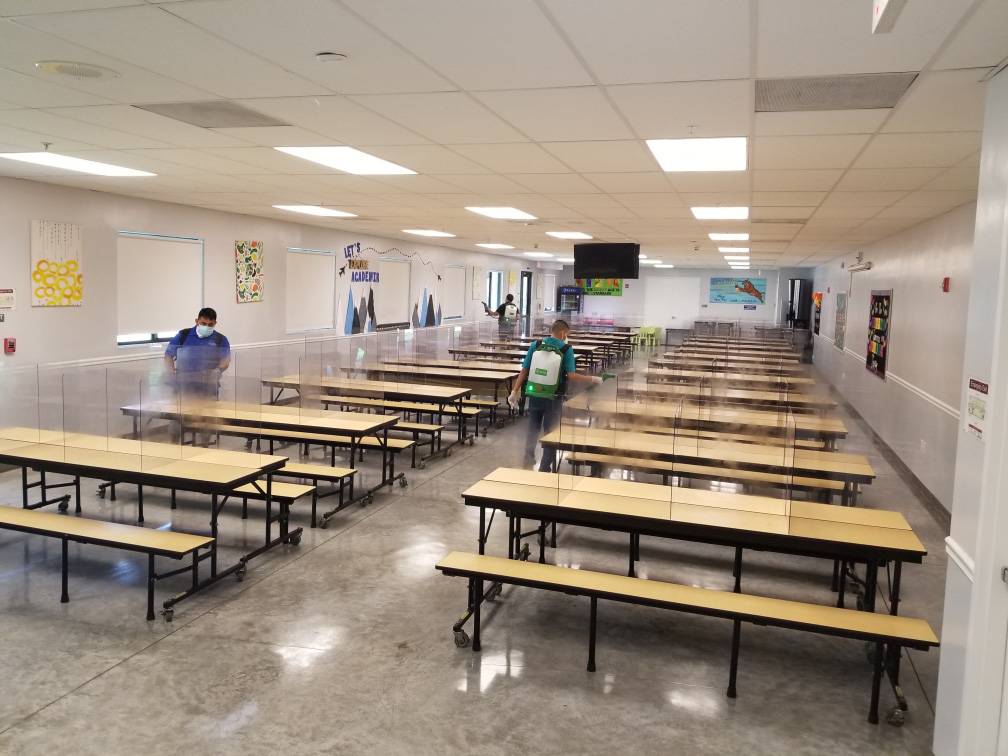 Little Ferry was formed by an act of the New Jersey Legislature on September 18, 1894, from portions of Lodi Township and New Barbadoes Township, based on the results of a referendum held two days earlier. During the colonial era, the borough was the site of an important ferry crossing between the region's towns at Bergen and Hackensack, which was operated by rope on the site starting in 1659, continuing until 1826 when it was replaced by a bridge on the Bergen Turnpike. In the earlier 20th nearby Fort Lee on the Hudson Palisades was home to many film studios of America's first motion picture industry.
Call 800-860-1918 for office cleaning Little Ferry, NJ, can trust!