Disinfection Cleaning Companies in Englewood, NJ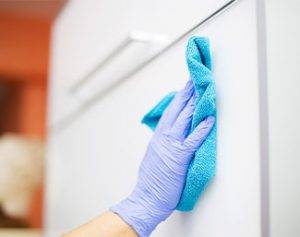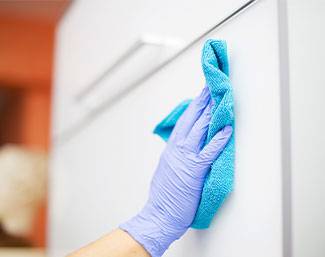 Corporate buildings, office stores, and small businesses must present impeccable images. The first impressions of your workspace matter, and if you want to attract more business, you need to keep cleanliness at the highest level.
And the brand image is not the only reason you should keep your building in pristine condition. Maintaining a clean space is also essential for keeping a healthy environment for your employees and customers.
When local businesses search for commercial disinfection cleaning companies in Ridgewood, NJ, they come to Incredible Shine Services. We offer professional disinfection services at competitive rates to help busy business owners stay healthy and comfortable throughout the year.
Commercial Disinfection in Ridgewood, NJ
When you run a business, heavy traffic, dirt, dust, and stains can pose health risks to your employees, clients, or business partners. The Incredible Shine Services team uses top-of-the-line equipment and the latest cleaning practices to disinfect all hard-to-reach areas and corners to avoid mold and bacteria accumulation.
Through aerosol fogging techniques, we will make sure all porous surfaces, office furniture, and floors are professionally cleaned and free of germs, dust, and grime.
We take commercial disinfection in Ridgewood, NJ, seriously, especially in these difficult pandemic times, with the Delta variant of the COVID-19 virus spreading. That is why we use only the best hospital-grade cleaning products on the market to ensure 100% cleanliness and long-lasting results.
Office Disinfection and Commercial Building Cleaning in Ridgewood, NJ
Whether you call us for office disinfection or commercial building cleaning in Ridgewood, we'll get the job done right as quickly as possible with minimal disruption to your schedule.
Our team members are knowledgeable and skillful, and we adhere to the highest cleaning standards and regulations set by the Centers for Disease Control and Prevention.
Commercial Cleaning Companies in Ridgewood, New Jersey
A small village in Bergen County, New Jersey, Ridgewood is a charming place to work and live.
From the historic downtown where you can learn about the city's history to the School House Museum and James Rose Center, there is something for everyone to enjoy. You also can go hiking at the nearby Saddle River County Park and admire nature.
If you own a local business and are looking for commercial cleaning companies, look no further than Incredible Shine Services. Contact one of the best commercial disinfection cleaning companies in Ridgewood, NJ, at (786) 497-7265 to learn more about the services we offer.