Commercial Building Cleaning and Janitorial Service in Fort Lauderdale, FL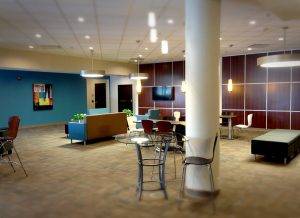 Would you like to have your commercial building cleaned by a market leader in commercial office building cleaning in Fort Lauderdale, FL? If so, contact the professional cleaners at Incredible Shine Services, Inc.
For over ten years, we have provided commercial properties in Fort Lauderdale with high-quality commercial building cleaning and janitorial services at competitive rates. We aim to be conscious of your needs, attentive to details, and professional in our work to ensure 100% customer satisfaction.
If you are ready to keep your commercial building sparkling clean and attractive, contact us for a free quote.
Medical Office Cleaning in Fort Lauderdale
You could perform the commercial building cleaning yourself. However, you're often better off leaving the job to a professional cleaning company. Once you have a professional on your side, you won't have to worry about cleaning again.
You won't waste valuable time and resources managing an in-house cleaning team, and you will have peace of mind that someone is taking care of your commercial cleaning needs with the utmost professionalism.
You and your staff can focus on serving customers and growing your business. Additionally, high-quality commercial cleaning services will help create a positive first impression when potential customers enter your commercial building.
You will also ensure a healthy and comfortable environment for your staff, enhancing their productivity. Whether you need medical office cleaning or any other commercial cleaning service in Fort Lauderdale, Incredible Shine Services, Inc. is the go-to company.
Our wide range of cleaning services include:
Daily cleaning or scheduled regular cleaning services
Dusting and window cleaning
Floor cleaning and polishing
Deep cleaning service
Carpet cleaning
Office disinfection
Commercial Building Cleaning Companies Serving Fort Lauderdale, Florida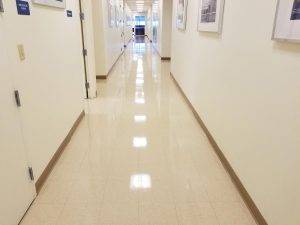 Fort Lauderdale is a coastal city along the Atlantic Ocean in Florida, about 30 miles north of Miami. Fort Lauderdale is among the Miami metropolitan area's three principal cities and is Florida's tenth-largest city, hosting about 182,760 residents as of the 2020 U.S. Census. The city's nickname is Venice of America, thanks to the 165 miles of inland waterway that traverse it. Besides being a popular tourist destination, it hosts a wide range of industries, including manufacturing, marine, real estate, insurance, aerospace, technology, and film.
Incredible Shine Services, Inc. proudly offers commercial building cleaning in Fort Lauderdale and the surrounding areas. Contact us today to schedule your commercial cleaning service in Fort Lauderdale, FL.