Commercial Building Cleaning, Commercial Carpet Cleaner, and Janitorial Service in Miami, FL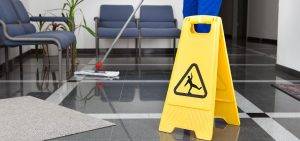 Keeping a commercial building clean can take a lot of time. Thankfully, our professional janitorial service can significantly improve the interior appearance of your commercial building. The building cleaning services we offer at Incredible Shine Services make it easy to maintain a clean, welcoming atmosphere in Miami, Florida.
The team at Incredible Shine Services uses high-quality, eco-friendly green cleaning products. These quality cleaning products are a part of our in-depth cleaning system. We are confident that we can handle any size of commercial cleaning project in and around Miami, Florida.
Commercial Building Cleaning in Miami
Here at Incredible Shine Services, we offer a comprehensive list of quality cleaning services to meet your unique needs. Our commercial cleaning services include:
Floor polishing services
Carpet cleaning services
Disinfection services
Office cleaning services
Each service uses a series of quality green cleaning products that help remove and minimize allergens, dirt, and dust. Our selection of green products ensures safety for your workers and customers. Your work environments can be clean, disinfected, and free of toxic, lingering fumes.
Our team has over ten years of experience as a commercial carpet cleaner and floor cleaning company. You can trust us to bring excellent customer service to every cleaning that we perform. Our customer reviews confirm that we keep our promises and offer affordable rates in and around the Miami area.
Commercial building cleaning doesn't have to be a stressful experience. Let our team take care of the clean-up for you. We do the dirty work so that you don't have to.
Office Cleaning Companies in Miami, Florida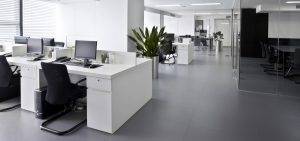 When you need professional, commercial building cleaning, get in touch with experienced commercial cleaning companies like Incredible Shine Services. Our focus on quality work and affordable rates have made us one of the leading office cleaning companies in the Miami area. Contact us today to get a free quote for commercial building cleaning.
Founded in 1896, Miami is the only US city to be established by a woman. The city attracts visits from over 14 million people each year. The fact that Miami is a cruise capital helps to bolster those numbers each year.
To schedule your commercial building cleaning in Miami, FL, call Incredible Shine Services at (800) 860-1918. We know you'll be impressed with our services and we guarantee your satisfaction.